BMW E60 Windshield Washer Pump Replacement – 45 Minutes
Repair Summary
The following article gives detailed instructions on replacing the windshield, headlight and rear window (touring wagon) wiper pumps in a BMW E60/61 5 series vehicle. Even though we have used a 2006 530xi touring wagon to perform this repair, this article can be applied to any 2004-2010 E60/61 vehicle with minor modifications.
A BMW E60 windshield washer pump replacement is a basic repair that can get your wipers operating normally again.
We have stated it in prior articles, but for the sake of redundancy we will say it again; sometimes it's the cheapest, most trivial broken parts that upset us the most. A broken windshield wiper pump gloriously falls into that category. Nothing can elevate the blood pressure more than a dirt smeared windshield blinding you on a sunny day because there is no water being pumped from the wiper jets.
The BMW E60 windshield washer pump is like all mechanical parts on your vehicle…it has a limited lifespan and will eventually fail from age and wear and tear.
The good news is twofold; not only is the washer fluid pump inexpensive, but it is relatively simple to install. The BMW E60 windshield washer pump is located at the bottom of the washer fluid reservoir in the front left fender well of the vehicle. The fluid reservoir also houses the headlight washer pump, as well as the rear window washer pump on touring wagon models. This article covers the replacement of all three pumps.
Affiliate link disclosure
– The
BMW Repair Guide uses affiliate links in their site. For more information on affiliate links

, please click here.
1. Windshield washer pump (required) – Always use an OE quality part when performing a BMW windshield washer pump replacement. Don't be fooled by "cheap" generic aftermarket washer pumps…many times they are more expensive than quality replacements and have half the service life. Choose from one of these quality manufacturers.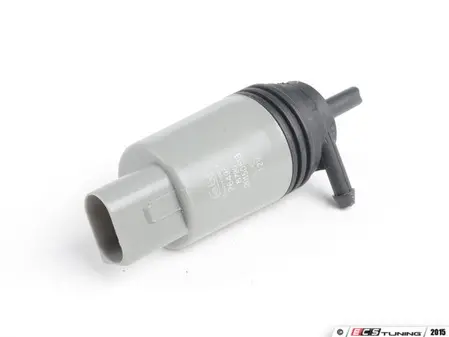 All BMW E60/E61 vehicles - windshield only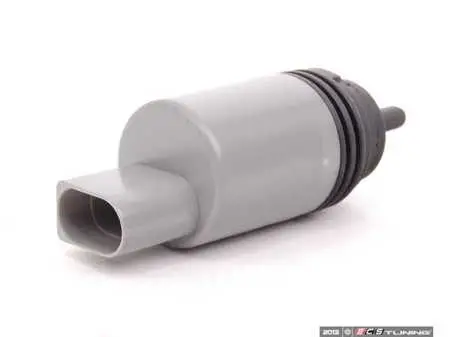 All BMW E60/E61 vehicles - windshield only
2. Rear window washer pump (touring wagons only) (may be required) – Like the windshield washer pump, "cheap generic branded" rear window pumps have a high failure rate and often cost more than quality replacements. We give you two superior quality pumps to choose from.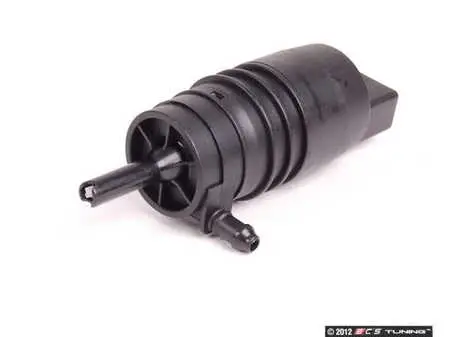 All BMW E61 touring wagons - rear window only
All BMW E61 touring wagons - rear window only
3. Headlight washer pump (may be required) – If you have an optional headlight washer system on your BMW E60/E61, choose from one of these superior replacements.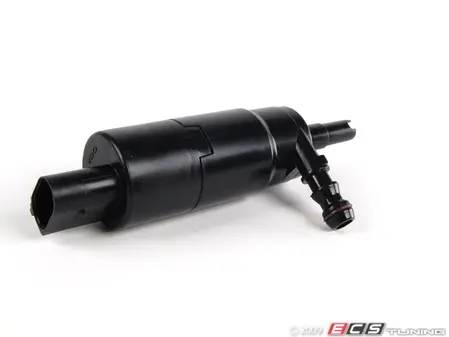 All BMW E60/E61 vehicles - headlight washers only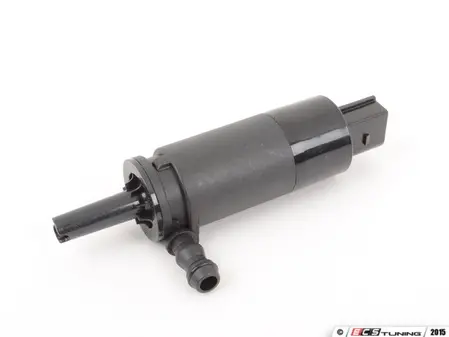 All BMW E60/E61 vehicles - headlight washers only
Section 1 – Accessing and removing the washer pumps
The three washer pumps are attached to the bottom of the washer fluid reservoir in the right front fender well. You do not have to remove the entire fender liner to access them. Just simply remove the front nine fender liner screws and fold the liner back to access the reservoir.
Turn the front wheels so the front fender liner can be accessed on the left side of the vehicle.
The front section of the fender liner is anchored by eight 8mm screws and one 10mm screw. Use a nut driver or socket wrench to remove all nine of them.
Once the nine screws are removed, carefully pull the fender liner back so the windshield wiper fluid reservoir can be accessed. If the fender liner does not pull back easily make sure you have removed all of the screws. Do not force it off…it can tear and require replacement.
You can now see the pump(s) attached to the bottom of the reservoir. Depending on which model (sedan or touring wagon) you are working on, or whether you have the optional headlight washers, will determine how many pumps you have. Since we are working on a touring wagon with a rear window washer but without headlight washers, we have two pumps.
Position a five gallon drain pan under the reservoir to catch any wiper fluid that may drain out.
To remove a pump, first tilt it backwards.
Next, grasp it firmly and pull it free from the reservoir.
Disconnect the electrical connection by pressing in on the plastic locking tab and pulling the plug free.
Disconnect the fluid feed tube from the bottom of the pump.
Install a new pump following the above instructions in reverse.
Reassemble the fender liner and test the pump.
BMW E60 Windshield Washer Pump Replacement Finished
If you have any questions or comments, please feel free to 
contact us
. And congratulations for Doing It Yourself!