BMW E36 Oil Separator Valve Replacement Time – 1 hour
The BMW Repair Guide used this 1996 M3 for the following article.
Repair Summary
The following article gives detailed instructions on replacing the oil separator valve on a BMW E36 3 series car. Even though we have used a 1996 BMW M3 to perform this installation, this article can be applied to any 1990-1998 3 series vehicle with minor modifications.
A BMW E36 oil separator valve replacement may help cure a rough idling engine, white tail pipe smoke, "burnt" oil fume smells and overall better engine performance.
The BMW E36 oil separator valve, also known as the positive crankcase ventilation (PCV) valve, is a common cause of poorly performing engines in 1990-1998 3 series cars. Its sole purpose is to relieve the pressure that builds up inside your engine's crankcase by sucking out the gase, oil and water condensation produced during engine operation. The PCV valve's job is to separate these combustion byproducts; it channels fumes and vapor back into the intake manifold for further combustion and oil back to lubrication system via the dip stick tube.
Other side effects from a failing or clogged BMW E36 oil separator valve are: rough idling, the smell of burnt oil emanating from the engine compartment and white tail pipe smoke.
A BMW E36 oil separator valve replacement is a very straightforward repair and can be easily performed by the home mechanic. Contrary to other repair articles, you do not need to remove the intake manifold on the BMW E36 engine to extract the oil separator valve from underneath it. We have a video in the steps below that shows you how to easily maneuver the valve out without taking unnecessary steps.
The BMW Repair Guide strongly recommends replacing the crankcase breather and oil dipstick hose when performing this repair. The repair kit we offer below in the parts section includes everything you need so you don't have to purchase everything separately.
Affiliate link disclosure
– The
BMW Repair Guide uses affiliate links in their site. For more information on affiliate links

, please click here.
1. Oil separator valve kit (required) – Always use a high quality oil separator valve when doing this repair. It is also recommended that the PCV and crankcase hoses are also replaced with the valve. This contains everything you need to complete this repair at an affordable price.
2. Air filter (optional) – Since you will need to remove the air filter to complete this repair, now is an excellent time to replace it. Keep your BMW E36 3 series breathing easier with a fresh air filter. We give you a couple of great options to choose from below.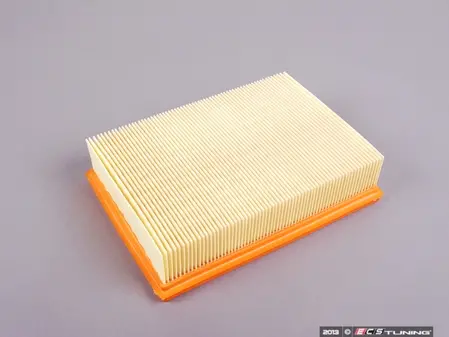 BMW E36 323i, 325i, 328i and M3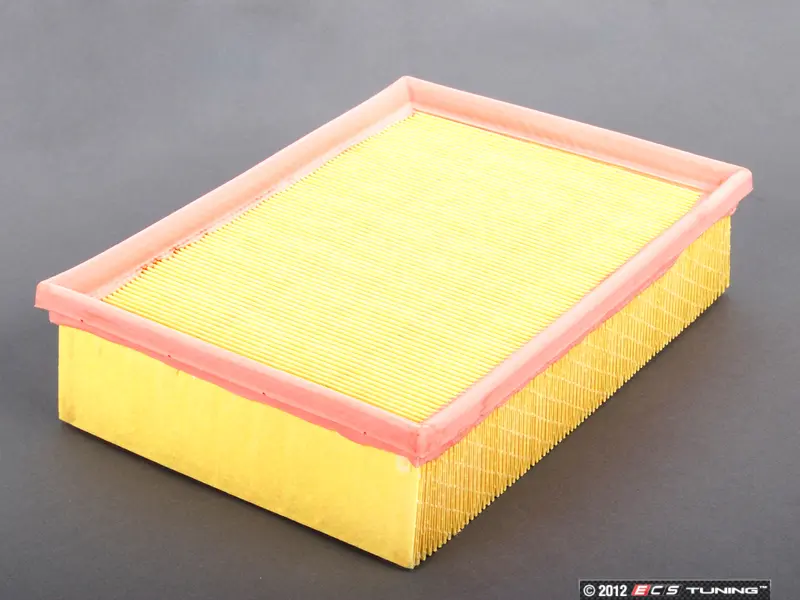 BMW E36 323i, 325i, 328i and M3
The BMW Repair Guide makes every attempt to publish their repair articles with detailed step by step photographs, videos and written instructions. Since this repair deals with varying years and models, your vehicle may be slightly different than what is shown in the following steps and images. Some repairs may also require additional steps not covered in our articles like: removing covers from the engine and undercarriage, moving wires or hoses to access parts, cleaning and lubricating parts associated with the repair and performing general maintenance.
Section 1 – Removing the BMW E36 oil separator valve (PCV valve)
 Remove the air box assembly using a 3/8″ ratchet and 10mm socket. Disconnect the cruise control and lay to the side so it is not in the way.
Remove the alternator air duct boot with flat blade screwdriver (see image above).
Remove the crankcase vent hose from the valve cover by squeezing the quick disconnect and pulling off. Use the same procedure to disconnect vent hose from the oil separator valve. Remove the dipstick vent hose from the dipstick fitting by reaching down between the coolant hoses under the throttle assembly. It is easier to first visually follow the hose with a flashlight from where it exits the oil separator valve before reaching down and disconnecting it. Loosen hose clamp (if there is one present).
Remove three mounting bolts anchoring the BMW E36 oil separator valve to its mounting bracket.
Using extreme patience, remove BMW E36 oil separator from engine compartment. You may have to slightly bend the mounting bracket forward and remove the power steering reservoir cap to gain enough clearance to get it out. Please watch the following video for more tips on getting the unit out. Removing the old dipstick vent hose may also help give more clearance.

Use the reverse procedure to reinstall new BMW E36 oil separator assembly. Do not forget to attach the crankcase vent hose back on to the valve cover. 
BMW E36 Oil Separator Valve Replacement Finished
If you have any questions or comments, please feel free to 
contact us
. And congratulations for Doing It Yourself!