BMW 645ci Air Filter Replacement – 10 Minutes
The BMW Repair Guide used this 2005 645ci for the following article.
Repair Summary
The following article gives detailed instructions on replacing the engine air filter in a BMW E63/64 6 series vehicle. Even though we have used a 2005 645ci convertible to perform this repair, this article can be applied to any 2004-2010 E63/64 vehicle with minor modifications.
A BMW 645ci air filter replacement takes less than 10 minutes and is an important part of your regular engine maintenance schedule.
One of the easiest maintenance items to perform under the hood of your 2005-2010 E63/E64 6 series is replacing the air filter. Often overlooked, the engine air filter plays an important role in your vehicle's intake system by providing clean uncontaminated air for combustion. Its sole purpose if to filter out dirt, sand and other contaminates that can get sucked into your engine's cylinders. Not changing your air filter element on a regularly scheduled basis can severely shorten the life span of your BMW 6 series' 8 cylinder engine.
According to the BMW Service and Warranty Information manual for E63/64 6 series vehicles, the air filter should be changed every third oil change.  The BMW Repair Guide recommends changing your engine air filter every 30,000 miles, or even more frequently if you drive in excessively dusty conditions.
Affiliate link disclosure
– The
BMW Repair Guide uses affiliate links in their site. For more information on affiliate links

, please click here.
 1. Air filter (required) – Always install a high quality air filter in your BMW 6 series vehicles. We give you several excellent choices based on your budget and brand preference.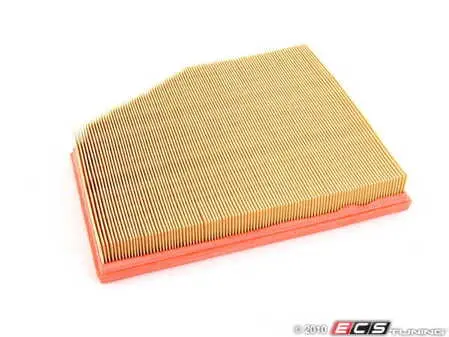 All BMW E60, E63/E64 8 cylinder vehicles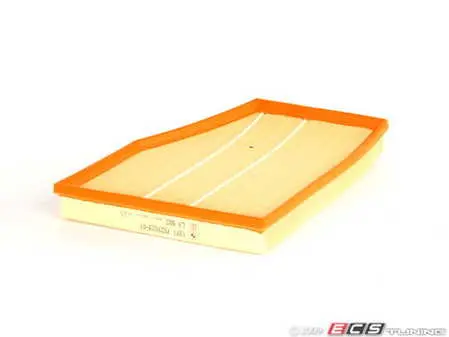 All BMW E60, E63/E64 8 cylinder vehicles
Section 1
Identify the location of your air box – it is on the left side of the vehicle. The air filter is located inside the air box.
Release the four air box clips securing the lid. A metal pick or flat blade screw driver can help release the clips that are hard to reach with your fingers.
Remove the air box lid exposing the air filter. Replace the air filter with a fresh one, and reattach the air box clips.
Installation finished
If you have any questions or comments, please feel free to 
contact us
. And congratulations for Doing It Yourself!